Danse Macabre · The Emperor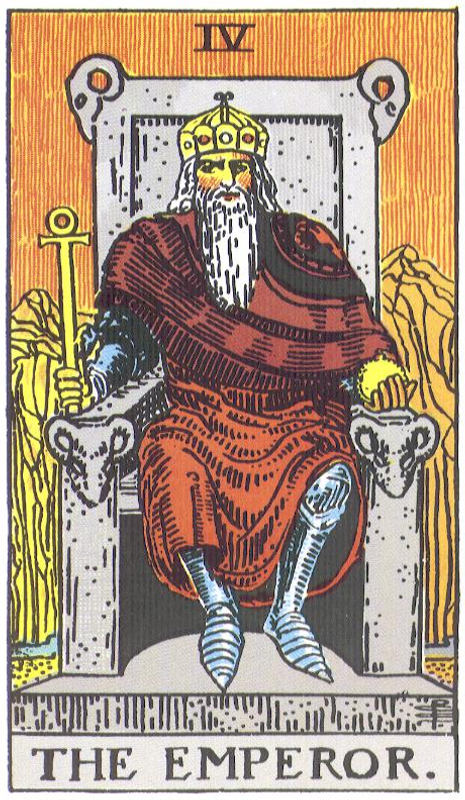 An opportunity will arrive that could be the foundation of a very successful future.
Denotes:
You are about to be granted an audience with a powerful individual who has the wherewithal to help you with personal plans. The Emperor administers and governs the realm you wish to enter. You cannot achieve your dreams without this person's blessing. By making a visit to him, you can begin to benefit from the established structure. With the Emperor's support, you have a much better chance of actualising your dream.
The Emperor is confident of his complete authority to rule. He represents structure, order and regulation.
When reversed or otherwise ill-dignified:
A pretender to the throne.