Danse Macabre · The World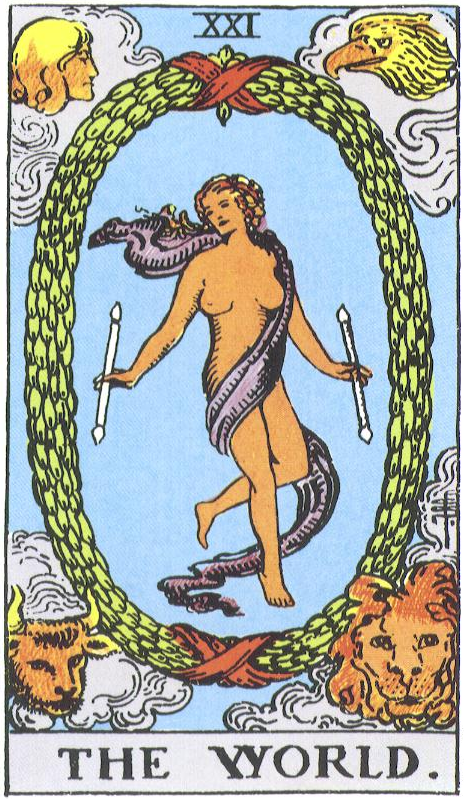 You are in a position to realise your heart's desire.
Denotes:
Completion, integration, accomplishment. This card unites all the forces of the world. Everything that has been leading up to a climax is about to be realised.
When reversed or otherwise ill-dignified:
Success has not been won. Payback for evil deeds.