Danse Macabre · Eight of Cups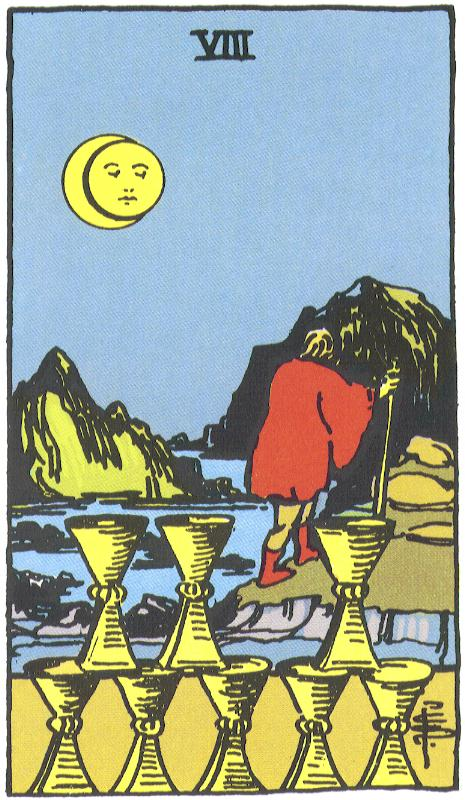 Is there anyone "up there" who is listening or cares?
Denotes:
The eight of cups is the decline of efforts made toward the attainment of something desired due to disappointment in the results received thus far.
Turning away, abandonment, independence, withdrawal, loneliness, sacrifice. You need to be more aware of the physical, mental or emotional sacrifices that are or will become involved in the present situation.
When reversed or otherwise ill-dignified:
Renewed interest in success.