Danse Macabre · Knight of Wands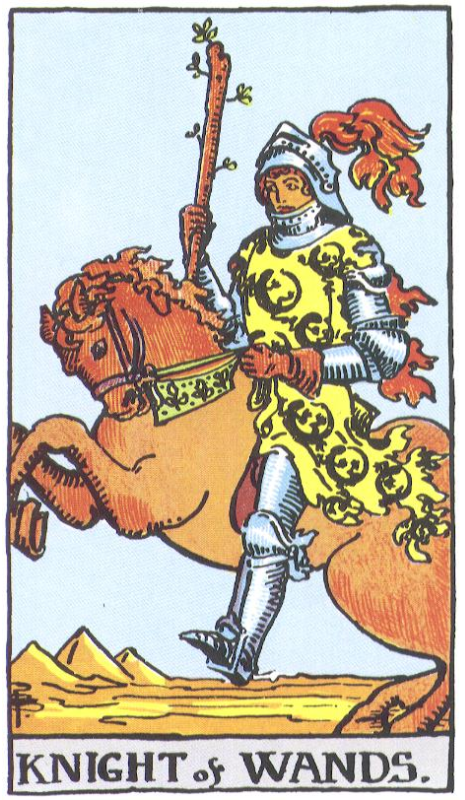 A great help to get things started.
Denotes:
The knight is willing to take risks to accomplish his mission of spiritual growth. He is enthusiastic in everything he does, and is apt to explode in rage or jealousy if provoked.
There may be a journey or change in residence. A male friend or relative is willing to help the querent. You need to move from where you are now to where you should be to increase your effectiveness in the world.
The knight of Wands indicates the departure of something or someone. A journey could be indicted as well as the advancement of your position in the situation being addressed. Your attempts to straighten out your affairs will feel like an exercise in futility, but don't let it defeat you because you're very close to reaching your goals.
The Knight of Wands represents the active and passionate pursuit of an idea or vision that now exists only as a "castle in the sky".
When reversed or otherwise ill-dignified:
The Knight of Wands reversed indicates delays and frustration, getting nowhere.